A contrast in bathroom styles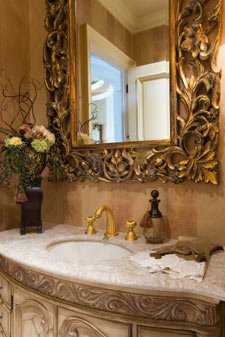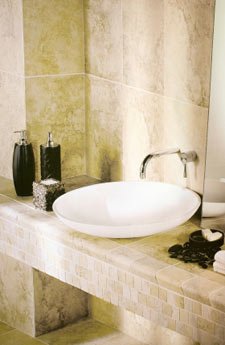 Compare the different designs of these two bathroom sinks. On the left, the mirror frame is very ornate with a pattern that reflects the vanity design. The gold faucet and soft warm-colored tiles add to the majestic look.
To the right, a modern vessel sink sits atop very clean, plain tile work in an innovative vanity area. This clean, minimal look is a striking departure from more traditional bathroom designs.