Luxury at a rock-bottom price ($60 to $95)

Have you ever had the frustrating experience of stepping out of the shower only to find a steamed up mirror? You are not alone. The electric bathroom mirror defogger solves that problem and enhances the bath and shower experience, not only at home, but also in hotels and fitness centers all over the world.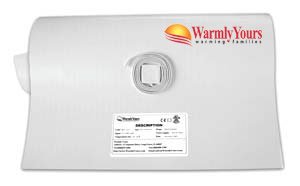 The system works in a very simple way by turning on automatically when the bathroom light is switched on. A gentle warming action prevents shower or bath steam from forming on your mirror, leaving you with a permanent fog-free area.
Find out more about this product (available sizes and pricing).